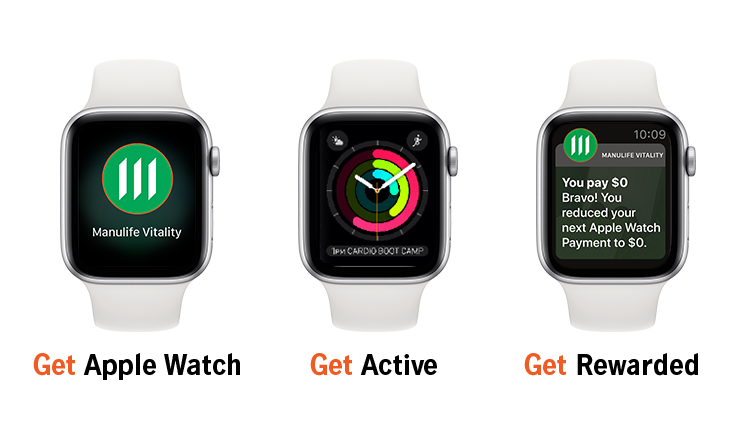 The Manulife

Vitality

program now offers Vitality Active Rewards

TM

with Apple Watch so you can enjoy rewards for active living! Become a Manulife

Vitality

member and get Apple Watch from just $0*. Then fund the balance by tracking activities to earn Vitality Points

TM

.
Once enrolled, you can:

1.  Get Apple Watch

Order Apple Watch online for an initial payment plus any applicable taxes and upgrade fees for case and band selections.

2.   Get Active

Track your monthly activity using Apple Watch* and the Manulife Vitality program mobile app to measure your activity and earn Vitality PointsTM.
3.   Get Rewarded
The more points you earn monthly, the less you'll pay! You can pay as little as $0 each month when you reach your Vitality physical activity targets through Standard or Advanced Workouts.

Contact Our Advisor Today For Details

Tel: (905) 940 - 9889

Address: 445 Apple Creek Blvd., Suite 122, Markham, ON, L3R 9X7
Email: info@acwealth.ca